Myanmar Livestock Federation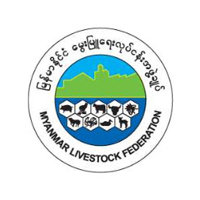 The Myanmar Livestock Federation is a NGO in the livestock sector and founded on the 24th October, 1999.
Currently, it has 13,469 members registered from all over the country. Under the Central Federation Region, associations were formed in each state and division (15 in all). The Federation network covers livestock farmers, breeders, hatcheries, feed millers, domestic distributors of feed, medicines and equipment's, traders involved in export and import of animals and animal products and Per Animal Association. Altogether there are 12 Central Specialized Associations representing various agribusinesses. Among other agribusiness associations, there is one association devoted to research and livestock technical matters.
The primary objectives of the MLF are:
To form a body representing all sub-sectors covered under the livestock production, to liaise and communication with collaborating organizations, domestic as well as overseas and to promote technical exchange or economic collaboration for the development of Myanmar livestock sector.
To liaise with the Ministries on policies and issues affecting any particular interest group or the livestock sector in general.
Networking members and associations for dissemination of technical knowledge and sharing of information by means of meetings, forums and seminars.
To establish the linkages with the government organizations in the implementation of policies and guidelines of the government, regulation to make sure that the members abide by the procedures and rules adopted from time to time.
To collect and collate market information pertaining to livestock sector to promote agribusiness in livestock production.
To support survey works and researches which will assist in the problem solving of some areas of livestock production.