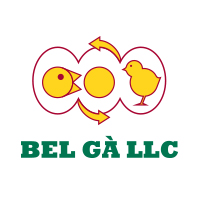 Belgabroed is a family owned company based in Belgium, who is specialized in the production of high quality day old chicks, day old layers and hatching eggs. The company was founded when the two family companies named De Strooper (75%) and Moonen (25% of the shares) merged in 2001.
The founding family companies have already been involved in this business since the 1930s. The company yearly supplies 80 million Day Old Chicks and 10 million Day Old Layers to independent farmers, located mainly in Belgium/The Netherlands and partly in France and Germany. The company has a very strong and solid reputation in the European poultry market.
Belgabroed's uniquely developed BIS system (Breeder Information System) guarantees a transparent flow of technical breeder management information. Meaning that the historical information of each hatching egg, Day Old Chick, Day Old Layer or Laying hen produced, is 100% traceable. Moreover, quality is guaranteed by the external and internationally recognized inspection bodies, called Belplume and IKB.
In Europe, Belgabroed is continuously undertaking R&D to improve and contribute to the sustainable production of poultry (eggs and meat) through animal welfare, high disease resistance, reduction of micro biological residues, salmonella free production and food safety.