Dutch Ministry of Foreign Affairs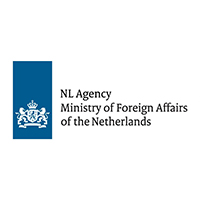 Through the "Netherlands Mission in Myanmar", the role of the Ministry of Foreign Affairs the Netherlands is to guide and advise the "Sustainable and Affordable Poultry for All" (SAPA) project and to assist and support in the dialogue with the Myanmar authorities, especially in the "National Poultry Dialogue" events which will be organised through the project. 
Subsidies & programmes / Facility for Sustainable Entrepreneurship and Food Security (FDOV)
The Facility for Sustainable Entrepreneurship and Food Security (FDOV) encourages public-private partnerships in the field of food security and private sector development, in developing countries. Essentially, this means that government bodies,industry and Non-Governmental Organisations (NGOs) or knowledge institutions form a collaborative venture with the Ministry of Foreign Affairs, and in return can be eligible for a subsidy.
The overall objective is to improve the food security situation and to strengthen the private sector in developing countries, in the best interests of the overall population. To achieve this, it is often necessary to combine the innovative capacity and economic sustainability of the market, with government regulation and social responsibility. By combining expertise, a partnership between government, industry and NGOs or knowledge institutions can be of huge value in identifying innovative solutions, efficient and sustainable business models and the inclusive participation by entrepreneurs and producers.
Source: RVO.nl